Day of the Dead ACEO cards
Sep 25, 2016
September is almost over. My tomatoes have taken over the garden; especially the cherry tomatoes. I can barely find the parsley anymore.
The ACEO card challenge that I proposed for my art guild is running out of steam but I'm still up for it. Especially the Day of the Dead challenge. We didn't get enough participation so it was extended another month. I'm going to do as many as I have time for and what isn't chosen I'll sell here along with the prints. Maybe I'll submit nine for a triple hat trick. We'll see…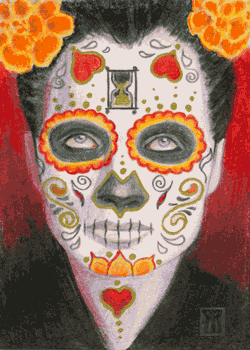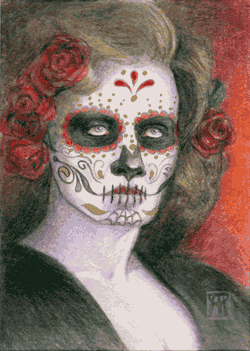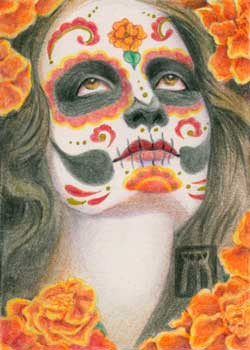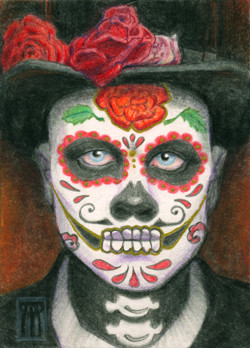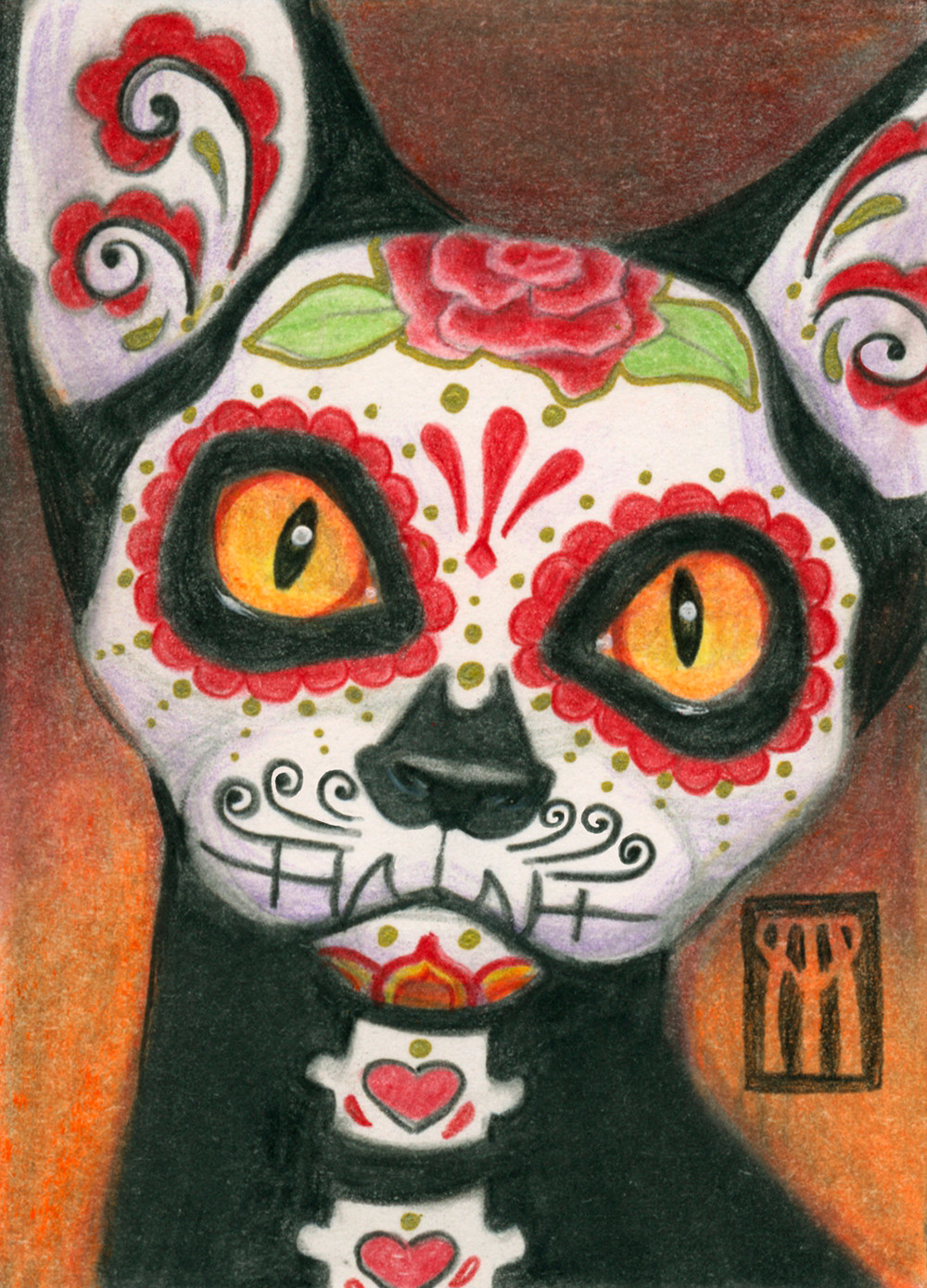 I've decided to wait on the Kehler-Liddell application for now. Things are picking up for the Winter holidays and since I don't "multi-task" well (I don't think anyone does really), I will concentrate on getting new things ready for the various online shops. I'll revisit the gallery idea in the Spring.

With the Day of the Dead project going on, the Halloween images for Zazzle and ArtPix will get a boost. The little ACEO cards are fairly quick to do and I don't have to coat the card like I do for the Magic proofs. Plus they are only done in colored pencil, no oils added.