Huge Claw Animation Studio contacted several Magic: the Gathering artists for interviews. This is mine. You can also find it on their Facebook page.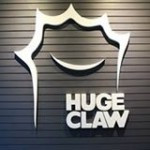 1. HOW DID YOU GET INVOLVED WITH THE WIZARDS OF THE COAST?
I went to a comic book store and copied down the contact information from a catalog of game publishers, and mailed out query letters to them. One company was nice enough to send me a more complete listing of gaming companies. I contacted every potential client with letters, fliers, and response cards. Jesper Myrfors was the art director at Wizards of the Coast at the time, and he returned the response card saying, "Yes, we are interested, but there is nothing going on right now. However, there is a project coming up I think you would be well suited for. We'll give you a call when we're ready to assign artists for it." I didn't believe him. I thought I was being put off. But he did call back, and the project was Magic: the Gathering. You know the rest.
2. WHAT WERE YOUR EXPERIENCES LIKE WORKING WITH WIZARDS OF THE COAST?
Because I live on the east coast and Wizards was on the west coast, interaction was minimal. I dealt almost exclusively with Jesper. Amy Weber was working at WotC at the time and she had me flown to Washington to do an interview for Duelist Magazine #4. That was the first time I met Jesper in person after talking with him on the phone for two years. Wizards also brought me to various gaming conventions where I met some of my contemporaries. That was wonderful.
3. WHAT IS THEIR COMPANY CULTURE LIKE? DID YOU ENJOY WORKING WITH THEM?
As I said, I can't speak to that since I was on the opposite side of the country. But I will say that the work itself was very enjoyable, Jesper was really great to work for. I was given a title and submitted a sketch. That was usually enough.Wizards and I did have our moments on ancillary issues that were not so pleasant.
4. WHAT ADVICE WOULD YOU GIVE TO ASPIRING ARTISTS TO GET NOTICED BY COMPANIES LIKE THE WIZARDS?
First and foremost, have a killer portfolio, and make sure it is tailored to what the company publishes. If you have any tear sheets, include them. Companies like to know that someone else took a chance on you first. Do you know the word "Schmooze"? Getting work often comes down to who you know. It is a very important aspect of getting the job. One that I am really, really bad at. Do not neglect the business side of art. Read your contract and understand it. Hire an attorney to protect your rights if you have any doubts whatsoever.
5. WHAT KIND OF ARTISTS DO THEY LOOK FOR TO WORK ON MAGIC CARDS?
It has been a while since I've worked for them. When I was a regular, I'd say it was creativity, imagination, knowing that your art would look good in a very small format, and getting your work in on time. Now it seems they gravitate more towards digital artwork.
6. HOW LONG HAVING YOU BEEN WORKING IN THE ART INDUSTRY?
Since I graduated from Paier College of Art in 1989.
7. WHAT WAS THE PROJECT YOU WERE MOST PROUD OF WORKING ON?
I really enjoyed working on the Legends and Ice Age expansions for Magic and everything I did for Dragon Storm, another role playing game.
8. DID YOU HAVE ANY MENTORS OR GUIDANCE ON YOUR PATH TO WHERE YOU ARE NOW?
I had a professor in college, Ken Davies, who was instrumental. There was a portfolio class he taught, where he played the role of the art director. By your senior year, you should have an idea of what type of art you want to pursue. You gave him a proposal for a project you wanted to complete for your portfolio. Each week you went into his office and showed him what you said you have ready for that week. He would then give you a critique, and the next week you came in with those modifications made. You became used to talking with an interviewer, explaining your vision succinctly, and taking art direction as it would be done in a professional environment.
9. HOW DID YOU FIRST GET STARTED IN ART?
My very first job out of college was drawing futuristic lawn care equipment. Then I found a placement agency for artists. They had clients who needed artists temporarily to get a wide variety of small jobs done. The agency placed graphic artists almost exclusively so they had trouble finding jobs for an illustrator. I was often placed where clients needed concept sketches. I also painted master casts of resin sculptures, used as reference for artists overseas who did hand painting on copies of that cast. I also painted some covers for Illustrated Classics, a small company who made graphic novels of stories like Treasurer Island.
10. WHICH ARTISTS ARE YOU INSPIRED BY?
Everyone you come across has some influence on you. I would say some of mine are Sir Lawrence Alma-Tadema, Alphonse Mucha, William Morris, Waterhouse, Roy Krenkel and of course, Frank Frazetta. Currently, there is a fantastic sculptor named Virginie Ropars who inspires me greatly.